Welcome!
Piane is an agricultural organization in the mountains, whose aim is to produce high-quality products for self-consumption and for those who are looking for healthy and genuine food.
In the small mountain universe of Pertica di Vallesabbia, a place full of history and surrounded by the green woods, our family is glad to welcome you. We will share with you all the fragrances and traditions of our community.
A travel that starts centuries ago and will touch you too: "Natural emotions made of air, light and joy of living".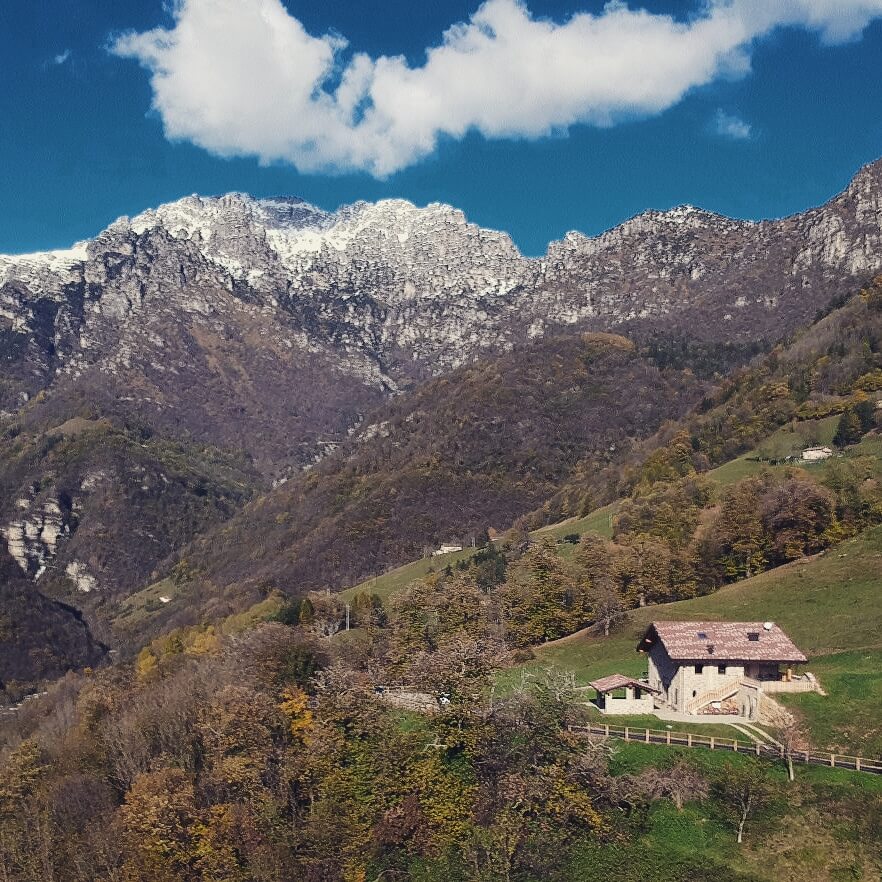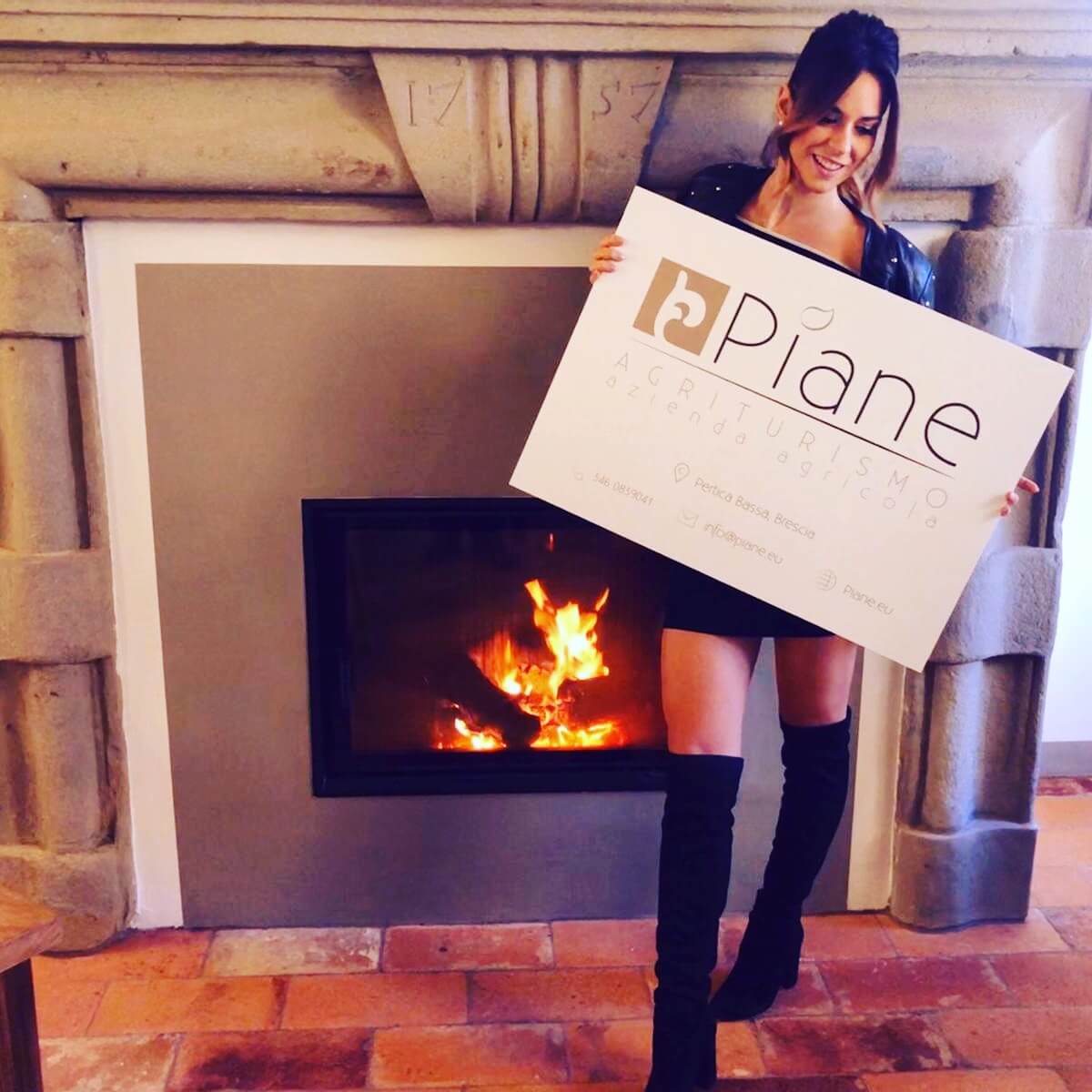 Events 2020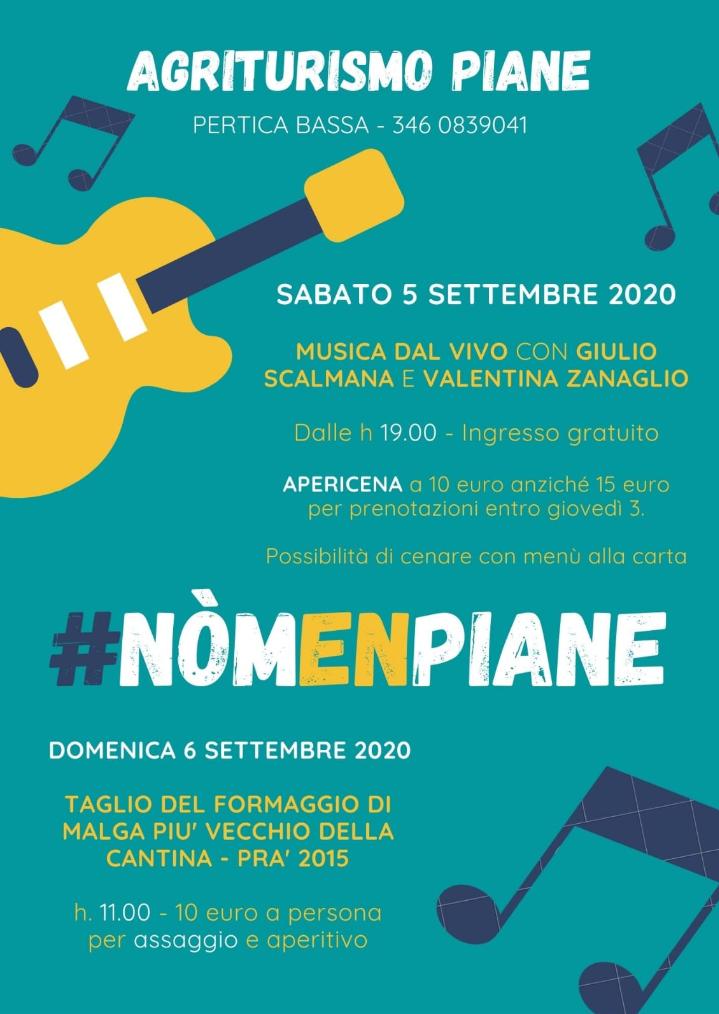 05/09/2020 h. 19.00
APERICENA CON MUSICA DAL VIVO
Musica dal vivo con Giulio Scalmana e Valentina Zanaglio.
Apericena a 10 euro (anzichè 15 euro) per prenotazioni entro giovedì 3 settembre.
Per prenotazioni: 346 0839041 - info@piane.eu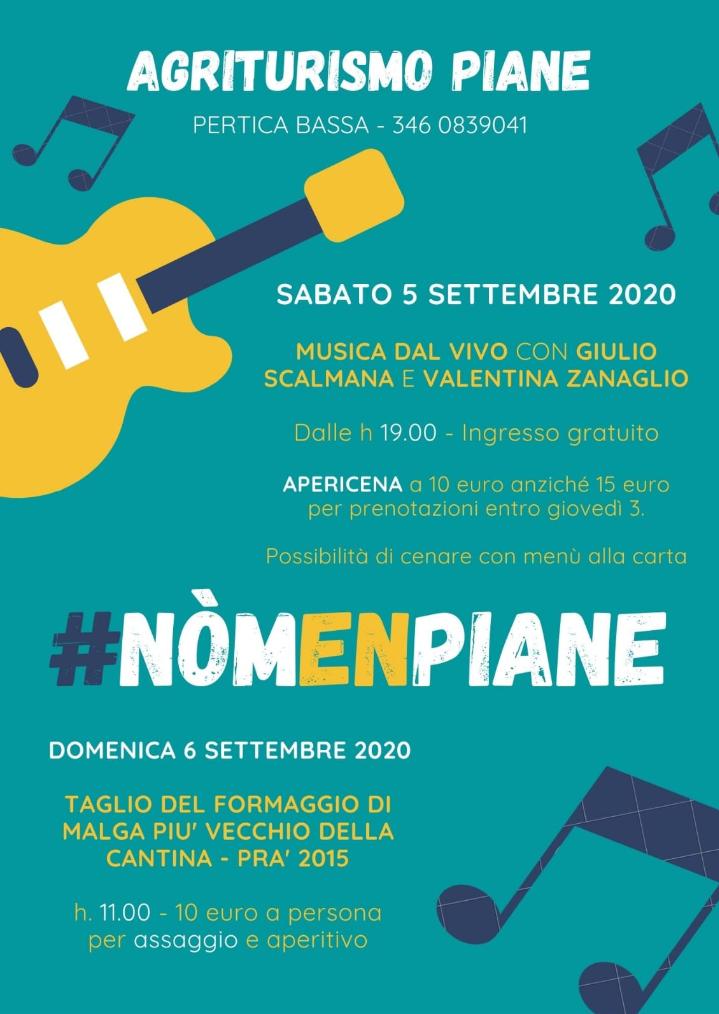 06/09/2020 h. 11.00
TAGLIO DEL FORMAGGIO DI MALGA PIÙ VECCHIO DELLA CANTINA - PRÀ 2015
Assaggio ed aperitivo a 10 euro per persona.
Per prenotazioni: 346 0839041 - info@piane.eu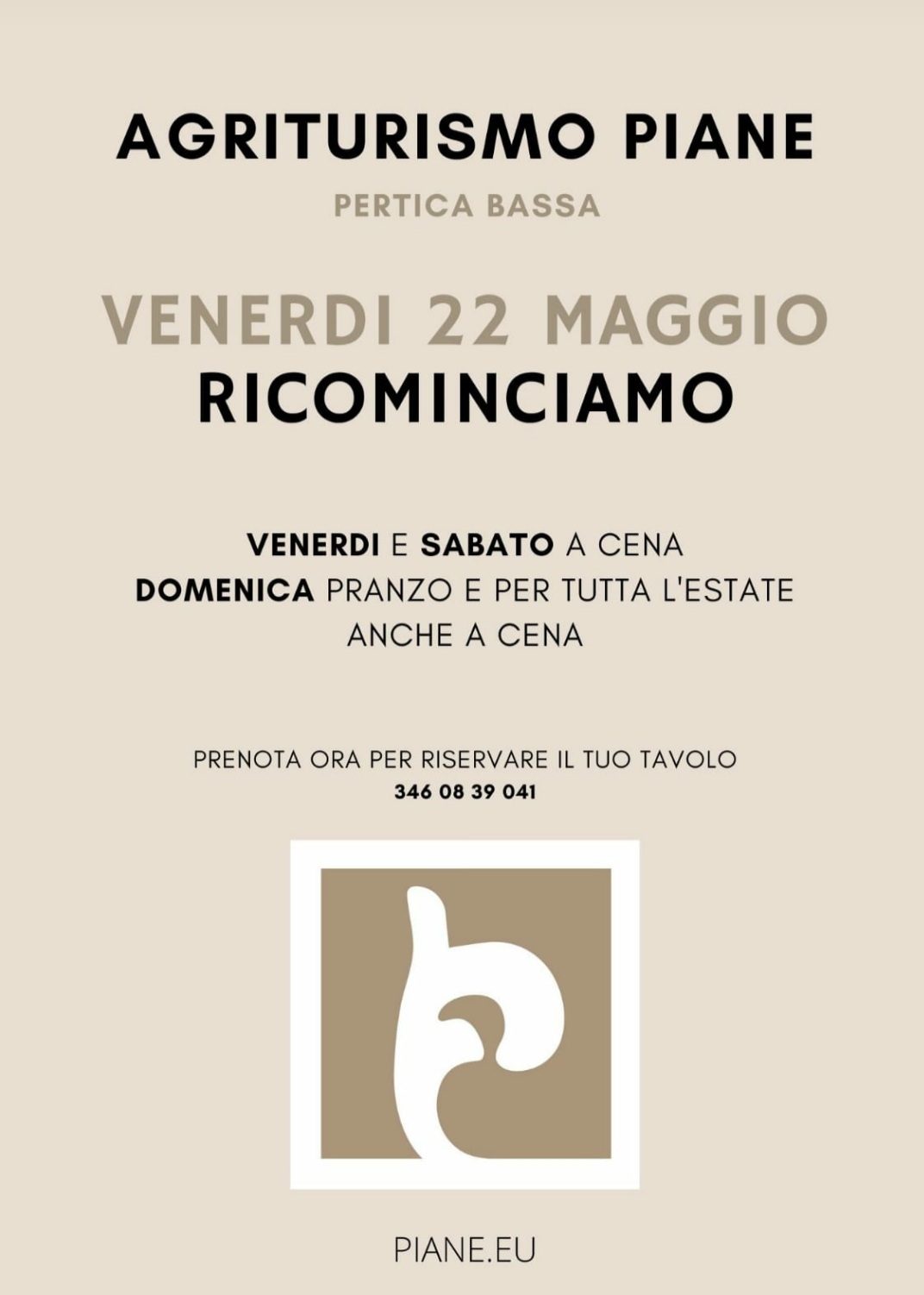 22/05/2020 h. 12.00
RICOMINCIAMO
Venerdì e Sabato a cena, Domenica pranzo e per tutta l'estate anche a cena.
Per prenotazioni: 346 0839041 - info@piane.eu
Piane
Holiday farm
The name "Piane" derives from the place where our farm is located, 670 metres above the sea level. There, our guests will find a rural building, built between the 17th and the 18th centuries and renovated in 2018 in order to welcome our guests. The property is located in a beautiful secluded ground, about 5 hectares wide, with field and wood.
The farm
The farm was born in 1989 and its aim is to grow bigger and bigger, becoming a tourist accommodation in 2019, during its 30° Anniversary.